Andros Islands: Real Estate Properties Listings For Sale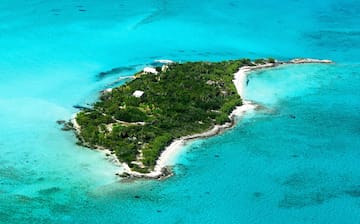 Andros Islands is an archipelago within the Bahamas, the largest of the Bahamian Islands. Politically considered a single island, Andros in total has an area greater than all the other 700 Bahamian islands combined.
The land area of Andros consists of hundreds of small islets and cays connected by mangrove estuaries and tidal swamplands, together with three major islands: North Andros, Mangrove Cay, and South Andros. The three main islands are separated by "bights", estuaries that trifurcate the island from east to west. It is 167 kilometers (104 mi) long by 64 km (40 mi) wide at the widest point.
Andros Island is surrounded by thousands of square kilometers of fishable flats, home to permit, tarpon, and especially bonefish. The island is known as the bonefish capital of the world. Bonefish are considered among the world's premiere gamefish for anglers. Other varieties of fishing are available on Andros. Deep sea fishing beyond the reef in the Tongue of the Ocean offers dorado, tuna, sailfish, wahoo, and jacks. Locals fish regularly on the reef for abundant snapper and grouper.
Real Estate properties listing for sale in Andros Islands, The Bahamas: