About Us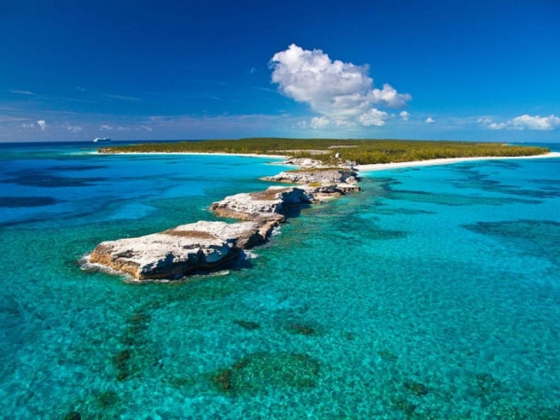 Martina Reichardt is a high-touch realtor/broker known for her extensive market knowledge and her unmatched devotion to clients. Martina's success is based almost exclusively on positive referrals. She earns the respect of her clients by working tirelessly on their behalf and by always offering them candid advice. Martina has a passion for real estate and she specializes in the Sale and Rental of Real Estate Properties inclusive of Luxury Homes, Vacant Lots, Bank Foreclosures, Businesses, and Property Management throughout the Islands of The Bahamas. She achieved the Top Producer Award with HGChristie for Exclusive listings in 2016/2017, 2019,2020, and 2021.
She came to The Bahamas over 28 years ago and is presently a licensed Estate Agent with The Bahamas Real Estate Association. Martina had the opportunity to work with HG Christie Ltd. and was an affiliate to Christie's International from 2015 to 2022 and brings with her a well-rounded 20 years of experience in Finance, Marketing, and Sales. In 2016, prior to HG Christie, she was the Partner and CEO of Atlas Mortgage & Finance, a privately owned Mortgage Brokerage Company, and in 2001 was the Chairman and CEO of Bahamas Capital Management, providing international business services
throughout Europe, North America and Canada. Martina is a 1982 graduate of the Polytechnic Ober-Schule in East Germany. Her mix of skills enables her to understand the Bahamas Real Estate market from all perspectives and provide commitment and professionalism to her clients. She enjoys meeting people and helping them find their real estate investment or dream home.
Other accomplishments and interests include being Director of The Kiwanis Club of Cable Beach, a charitable organization, and helping people in need to build bridges for a brighter future.
Bahamas Island Guide
It is our pleasure to provide you with general information and helpful hints to better navigate The Bahamas and Bahamas real estate services.
About The Bahamas
The Bahamas is an archipelago with around 2,000 islands and cays with over 100,000 square miles of ocean. The culturally diverse islands have something to offer everyone. Known mostly for the mild weather, ranging from 70 degrees Fahrenheit in winter to 90 degrees Fahrenheit in summer, every island in The Bahamas offers year-round serenity. The breathtaking clear waters are what most visitors are here to enjoy. Some say The Bahamas has the clearest ocean waters on Earth, with visibility reaching depths of up to 200 feet–a diver's delight.
The tranquil, turquoise waters and soft sand beaches recognized as some of the best in the world, The Bahamas has established itself as the premier destination for visitors seeking fun in the sun and relaxation. Notable beaches include Treasure Cay Beach in Abaco, the Beach at Old Fort Bay, and Cable Beach in Nassau. Other beaches that have received recognition are Gold Rock Beach on Grand Bahama, Cape Santa Maria Beach on Long Island, and Harbour Island Beach, where you can wiggle your toes in the famous pink sand. Our shores are so beautiful, that pictures often don't do them justice. You have to see The Bahamas and meet the friendly people to see how stunning our country actually is.
The government in the Bahamas was established after achieving independence from Britain on July 10, 1973, remaining closely modeled after the Westminster style to this day. As a Member of the Commonwealth of Nations, The Bahamas still recognizes Her Majesty Queen Elizabeth II as the Head of State.
Most Bahamians live on New Providence which is where our capital city, Nassau, is located. We are also very close in proximity to the United States of America and with over 32 ports of entry and international airports with direct flights from across the globe; we are also one of the most easily accessible tropical destinations in the World.
Places to Stay In the Islands
Depending on what your favorite activities are The Bahamas features several comfortable accommodations from rustic beach chic to ultra-luxury and everything between. Choose from cottages, inns, lodges, resorts, hotels, yachts, and villas that can be found all over the islands and cays. No matter how much your budget is, or your preference, you can find a spot tailored to your taste in the Bahamas. All accommodations in the Bahamas are comfortable and come with the kind and friendly service that Bahamian people are known for.
The Bahamas has something for everyone. Visitors enjoy the clear waters by splashing in the calm surf, sunbathing near the coast, exploring underwater caves, diving, swimming, and snorkeling. The Bahamas is also a great place for those who love to go shopping, as it boasts some of the finest Art and handmade pieces that proudly represent the island's beautiful local culture.
Water Sports
Unless you have visited the islands of the Bahamas, you have not really experienced the underwater world. It is the only place on earth where the visibility of the water reaches 200 feet. You will be amazed at how clear the water is and how easily you can explore shipwrecks around the islands, spot dolphins, and be amazed at the different schools of fish that you can see. Whether you are into sailing, boating, snorkeling, diving, kayaking, or fishing, The Bahamas really is the best place in the world to do them all.
Activities on Land
In the islands of the Bahamas, the fun does not stop just because you stepped out of the water. Here, you can explore beautiful plantations and magnificent, historical forts, and national parks that perfectly embody the rich history of the Bahamas. Check out West Indian flamingos up close and feast on unique Bahamas dishes while listening to island music. There are also casinos, such as the world-famous Atlantis Resort where you could try your luck or simply spend a quiet afternoon playing golf or reading a good book.
The Bahamas Attractions
Lagoon Island is a great day adventure at sea for all ages. A boat will take you to the to where you can swim with wild dolphins and other beautiful sea life. It also features an Observer Program where guests can watch a dolphin show that promises not to disappoint.
Another adventure worth trying is in Stuart Cove's Dive Bahamas. Instead of dolphins, this adventure is about encountering sharks! You will experience swimming with sharks while being assisted by professionals. Stuart Cove pioneered the other shark dive expeditions that sprouted in other parts of the world.
How Close Are We?
Miami – Bimini: 50 miles
Florida Coast – Grand Bahama: 55 miles
Florida Coast – Nassau: 179 miles
Thank you for taking the time to visit our Bahamas Real Estate website.
BREA Bahamas Real Estate Association
National Association of Realtors